TROUT LURES : Despite the total absence of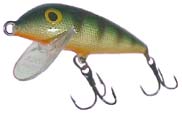 coarse fish species in the river, the big trout of theSuir are often partial to a smaller trout or a small parr. This is why, spinning for trout often gives good results specially in high waters and allow regularly fishermen to catch fish in excess of 5lb which seldom rise to a fly. Most of the standard spoons will catch fish and so will small floating and sinking Rapalas imitating a small trout.
SALMON LURES : When the waters are not favourable for Fly-Fishing for salmon, it is a good idea to switch to spinning. This method is widely employed by the locals and the results they get is proof enough of the efficiency of this method. Some years ago, spinning was mostly done with undulating spoons like the « Orkla », the « Orkla » and the famous Toby which was a superb attractor for salmon but which unfortunately had very poor hooking capacity. Minnows ere also very popular, especially, the brown & gold, the blue and silver and the famous "Yellow Belly.
If all this lures would

still catch fish today, they have nowadays practically been totally replaced by the infamous « Flying condom » which was initially invented by the French salmon fishermen fishing the river Ellé in Brittany, hence the name of "Quimperloise". Sold in practically every colours of the rainbow they nevertheless are more effective on the Suir in black and red. In order to be able to fish most waters you will need a supply of several models in various weights.
WORMING FOR SALMON :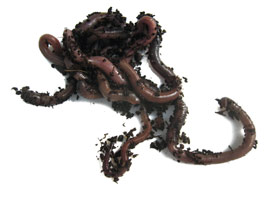 Fishing with prawns and shrimps being forbidden on the Suir, the only bait fishing allowed on the SUIR is worming. This a very amusing and clever way to try to catch a salmon but it requires a very good knowledge of the salmon lies. As on many other European rivers, this method is a favourite among the locals. If you intend to try this method, I strongly advise you to bring along with you a large supply of worms as they are impossible to buy in the local fishing tackle shop. The ideal rod for this type of fishing is a strong and flexible 12/13foot (3.5m) rod often used by the carp anglers fitted with a reel are filled with a 8lb breaking strain nylon.